Mr. Pink's Porn Reviews - MrPinks.com
Online for over 10 years, Mr. Pink's Porn Reviews is your trusted porn review site for honest adult site reviews, discount porn, and the best porn sites!!! "The adult review site that gives you all the answers you seek, fap-fan!"
&nbsp
Site Spotlight at Mr. Pink's Porn Reviews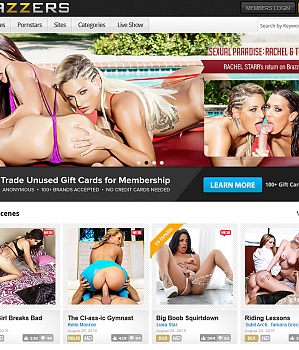 97%
Brazzers
Brazzers this year celebrates a decade of being at the forefront of the pornography business. That's ten years of arousing folks the world over, ten years of shooting the most decadent porn ever shot on US soil, and ten years of hiring only the brightest and boldest pornstars to screw their brains out on camera. Perhaps for you, the casual visitor, nothing much has changed since you first examined the Brazzers tour pages with a magnifying glass and gym sock, but those of us who share a deep, intimate, professional connection to the Brazzers empire knows that this network is constantly evolving to bring you what it claims is the world's best porn.
Price: $1/2 Days $17.95/Month