Mr. Pink's Porn Reviews - MrPinks.com
Online for over 10 years, Mr. Pink's Porn Reviews is your trusted porn review site for honest adult site reviews, discount porn, and the best porn sites!!! "The adult review site that gives you all the answers you seek, fap-fan!"
&nbsp
Site Spotlight at Mr. Pink's Porn Reviews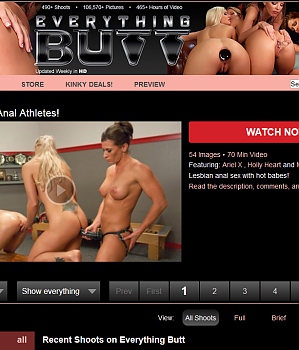 84%
Everything Butt
Just when you thought you'd had a thorough sexual education, that you'd experienced everything but the proverbial kitchen sink, along comes Everything Butt, an anally-focused exploration site from the fetishistic fiends at Kink. Everything Butt sees young starlets and the eager veteran dommes who warm them up, stretch them open, break them in, and introduce them to anal pleasures previously unattainable. Everything Butt can prove a little difficult to enjoy at times, but any ass-man with an open mind will find it uniquely exciting and always entertaining.
Price: $29.99/Month