Mr. Pink's Porn Reviews - MrPinks.com
Online for over 10 years, Mr. Pink's Porn Reviews is your trusted porn review site for honest adult site reviews, discount porn, and the best porn sites!!! "The adult review site that gives you all the answers you seek, fap-fan!"
&nbsp
Site Spotlight at Mr. Pink's Porn Reviews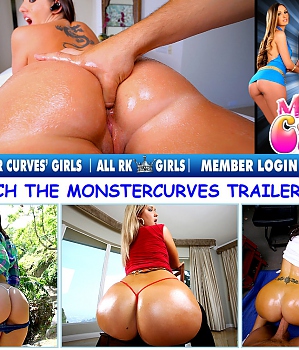 84%
Monster Curves
We men are programmed to reproduce. While having an notably detrimental effect on our social lives and financial statuses, this primal driving force does lead us to plenty of thrilling sexual encounters, but it all depends on the right woman. If you trust this primal drive and Reality Kings both, you'll want to check out the incredibly voluptuous babes of Monster Curves. They show off their ample figures before getting down to some energetic humping, all in an effort to prove their sexual superiority. Natural selection, take note.
Price: $2/1 Day-Limited $17.95/Month