Mr. Pink's Porn Reviews - MrPinks.com
Online for over 11 years, Mr. Pink's Porn Reviews is your trusted porn review site for honest adult site reviews, discount porn, and the best porn sites!!! "The adult review site that gives you all the answers you seek, fap-fan!"
&nbsp
Site Spotlight at Mr. Pink's Porn Reviews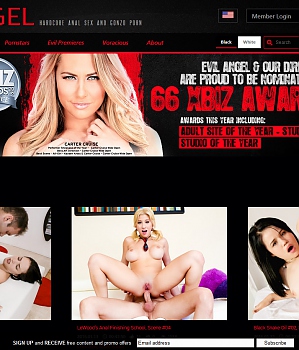 98%
Evil Angel
For many, hardcore pornography begins and ends with Evil Angel, the company started by John "Buttman" Stagliano back in 1989. Home to porn's most accomplished and compelling directors and performers, not to mention a litany of depraved, debauched acts that'll redden the cheeks of even the most seasoned porn viewer, Evil Angel is sexual deviancy digitized, the hottest and hardest porn currently produced in the USA, Europe, and elsewhere. What are you gonna do, pass up the perfect opportunity to find out just how much of a deviant you really are? Now that would really be a sin.
Price: $9.95/Month