Mr. Pink's Porn Reviews - MrPinks.com
Online for over 10 years, Mr. Pink's Porn Reviews is your trusted porn review site for honest adult site reviews, discount porn, and the best porn sites!!! "The adult review site that gives you all the answers you seek, fap-fan!"
&nbsp
Site Spotlight at Mr. Pink's Porn Reviews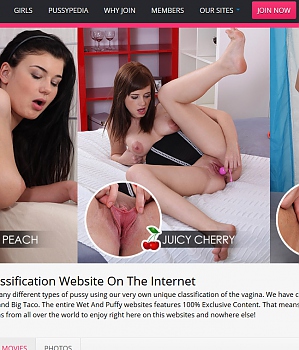 93%
Wet and Puffy
If it's wet and it's puffy, it's could be a poodle caught in the rain. Then again, it could be one of the hundreds and hundreds of glistening, tantalizing pussies found at Wet and Puffy, the web's only "pussy classification" site. Now hosting 4K Ultra-HD videos that bring you even more amazing close-ups of female genitals than ever before, most of them hailing from Europe and eager to demonstrate the flexibility, resilience, elasticity, fluid ejection, and quivering orgasmic pleasure of their genitalia, Wet and Puffy aims to please pussy-fans worldwide.
Price: $19.95/Month