Mr. Pink's Porn Reviews - MrPinks.com
Online for over 11 years, Mr. Pink's Porn Reviews is your trusted porn review site for honest adult site reviews, discount porn, and the best porn sites!!! "The adult review site that gives you all the answers you seek, fap-fan!"
&nbsp
Site Spotlight at Mr. Pink's Porn Reviews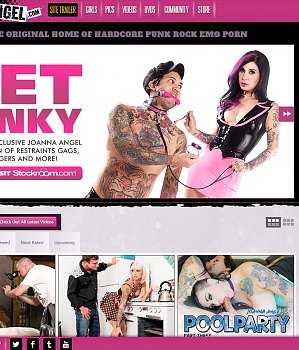 89%
Burning Angel
When someone writes the book on the current porn era, Burning Angel should have a chapter all to itself. Countering the tepid "McDonald's of alt.porn" with her own brand of tattooed, pierced, punk rock-loving pornography to the masses, Joanna Angel has led her hard rockin' crew to the top. Burning Angel might have lost a little content in recent years, but it's still the absolute best alt.porn outlet in the known universe.
Price: $14.95/1st Month $29.95/Rebill