Mr. Pink's Porn Reviews - MrPinks.com
Online for over 10 years, Mr. Pink's Porn Reviews is your trusted porn review site for honest adult site reviews, discount porn, and the best porn sites!!! "The adult review site that gives you all the answers you seek, fap-fan!"
&nbsp
Site Spotlight at Mr. Pink's Porn Reviews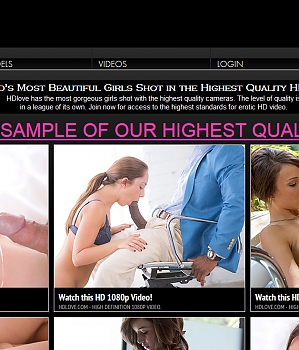 79%
HD Love
You've got your flatscreen TV blazing brightly and your surround sound system pumping, but something's missing: porn. High Definition porn is more popular now than Seth Rogen was in 2007 and HD Love is one of many sites trying to earn your trust, your time, your attention, and, most importantly, your money. But even though HD Love's tour pages boast some mighty attractive imagery and the promise of 1080p HD wonders lures you in for a closer look, tread carefully, 'cause any site resting its laurels entirely on HD is on pretty shaky ground. After all, it's only a video resolution, not the be-all, end-all of porn as we know it.
Price: $17.95/Month